Details, news, and useful links inside.
If you are unable to read HTML e-mail, click this link to view the online version.
| | |
| --- | --- |
| | Callback Technologies Major Version Update |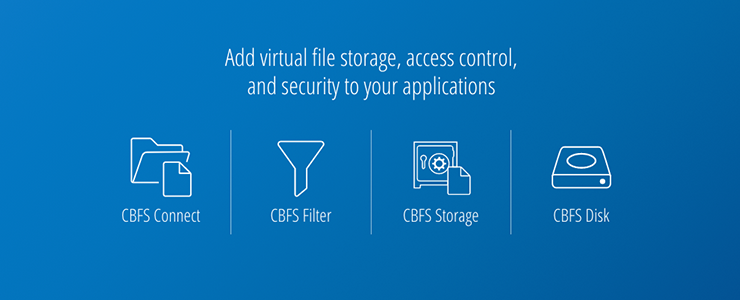 New Website, New Products, a Brand New Experience!
Our 2020 major version update, the first complete overhaul in over 3 years, is here! Our efforts to refresh and refine the development experience have resulted in many exciting new changes, including significant technical improvements over previous versions.
Highlights include:
Redesigned, more efficient APIs
Updated and expanded documentation
Performance improvements across all products
CBFS Filter now includes Registry and Process support
New editions and components in several products
LEARN MORE
CBFS Connect 2020

[Beta]

CBFS Connect 2020 includes numerous internal changes and upgrades, enhanced documentation, as well as a simplified deployment procedure.

Powerful new component API
New events and properties available for additional flexibility
Expanded data caching options
Significant performance enhancements

LEARN MORE
CBFS Filter 2020

[Beta]

CBFS Filter 2020 adds support for Registry and Process filtering, an improved developer experience, and extensive new documentation.

Support for Windows Registry and Process operations
Java edition now available (Windows only)
New CBMonitor component: a component for simple file and folder monitoring
New events added to the CBFilter component for additional flexibility

LEARN MORE
CBFS Storage 2020

[Beta]

CBFS Storage 2020 brings significant performance improvements, new and improved documentation, as well as a refreshed product structure and terminology for greater clarity.

New CBVault methods for easy copying of files and folders
Expanded API for greater control over several functions
Additional logging options

LEARN MORE
CBFS Disk 2020

[Beta]

CBFS Disk 2020 contains support for Java, an updated user mode API, and a number of performance improvements.

Java edition now available (Windows only)
Performance and logging upgrades
Extensive new documentation
Simplified deployment procedure

LEARN MORE
Copyright © Callback Technologies Inc. - You are receiving this email because you are a current Callback Technologies customer or have requested to stay informed about our products.