CASE STUDY
Censhare Digital
Censhare Relies on Proven, Reliable CBFS Solution to Create Virtual Filesystems (VFS).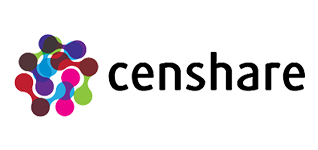 Censhare is an all-in-one solution enabling companies to deploy a range of different communication instruments and channels in order to address, inform, and attend to their target groups. Integrated across-media, Censhare technology consists of a high-performing semantic information management and collaboration system that their customers can also use for digital asset management, product information management, and as translation memory.
With the four channel modules of print, online, mobile, and social media, the Censhare Digital Experience Platform opens a whole new world of integrated communication and global publishing. In addition to individual and comprehensive implementations, Censhare customers also benefit from lean, modular and scalable SaaS solutions precisely tailored to their specific requirements.
The Challenge
Censure needed seamless integration with other applications that "think" in and work best with regular files. They needed to access digital asset files through a virtual filesystem (VFS).
The Solution
Censure selected Callback Technologies' CBFS Connect product, a solution which allows them to create a virtual drive that behaves just like an ordinary volume (e.g. hard disk), even though the files are actually managed and stored on a server. The Censhare solution is cross platform, and is available for macOS and Windows. It is for their Windows solution that Censhare relies on the proven and reliable CBFS Connect solution to create such virtual drives.