CBFS Direct
A low-level library that provides applications with direct access to raw disk and memory contents.
Download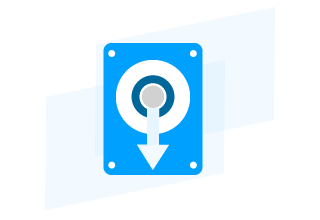 Access Raw Disk & Memory Content Directly
CBFS Direct is a standalone toolkit that provides applications with low-level direct access to raw disk and memory contents in Windows. Thanks to CBFS Direct's compact, easy-to-use API, you'll spend less time worrying about the "how", thereby increasing your productivity and decreasing time-to-market. The wide range of editions offered also means that you'll be able to develop your solution in whichever language you're most comfortable with.
Straightforward Features for Maximum Efficiency
Raw Disk & Memory Access
CBFS Direct provides you with direct access to the raw data on disks and in memory, bypassing the usual Windows API calls and allowing you to view it in whatever form you desire.
Perfect for Forensic Investigation
Forensic investigation is one of CBFS Direct's primary use-cases, since it allows you to easily access data that might otherwise be hidden from view.
Compact API
The CBDirect component's API is extremely compact, making it easy to learn and to use. This increases your productivity and leads to a shorter development cycle.
Individually-Signed System Driver
For added security and peace of mind, CBFS Direct's system driver is shipped without a digital signature. It must be signed with your company's certificate before use.
Components
The following components are included in CBFS Direct.